The Huffington Post | By David Moye
Posted: 04/12/2012  4:35 pm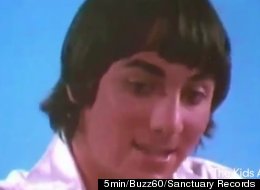 Organizers of this summer's London Olympics recently approached Bill Curblishly, manager of the 1960s rock The Who, to see if drummer Keith Moon was available, not realizing he's been 34 years.
The Who sang "Won't Get Fooled Again," but apparently organizers of this summer's London Olympics didn't get the memo.
Recently, they approached The Who's manager, Bill Curbishley, to see if the group's legendary bad boy drummer Keith Moon would be available to perform.
Problem is, Moon died in 1978 from an accidental overdose of prescription medicine.
Curbishley said he made sure to answer the request in a timely fashion.
"I emailed back saying Keith now resides in Golders Green crematorium, having lived up to The Who's anthemic line 'I hope I die before I get old,'" Curbishley told Metro.co.uk. "If they have a round table, some glasses and candles, we might contact him."
There was speculation last year The Who would be performing, but nothing has been confirmed, Spinner reported.
Considering Moon's current state, it's unlikely he would show, but Buzz60 correspondent Gillian Pennsavalle wonders if the Olympics organizers are exploring other options.